Company Website: https://www.proamgolfctr.com/
Founded: 1975
Primary Products and Services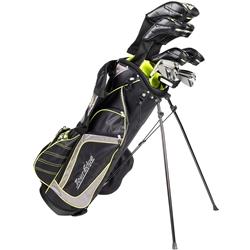 Pro Am Golf focuses exclusively on golf and golf-related products and carries all the best brands in golf. Pro Am prides itself in its creative customization capabilities to maximize the long-term impact of the gift, award, or experience. Products include: golf clubs, golf balls, bags and carts, footwear, apparel, accessories, with a collection for women golfers as well.
Company Story
Much like the great brands in golf featured in the Brand Media Guide, Pro Am has its heart and soul in the game. The founder, Thomas D. DeGrand, founded in St. Louis a driving range in 1975, but because of the seasonality, he knew he needed to broaden his business. Based on a suggestion from a local golf sales representative, he discovered the incentive business, which his son Ryan helped expand into a national business after he joined the company in 1995.
Unlike other master fulfillment companies which have branched out from golf, ProAm remains steadfastly focused on the game, investing its resources in new ways to enhance the golf experience and long-term impact. ProAm is sponsor of the TaylorMade Brand Media storefront.
Brand Personality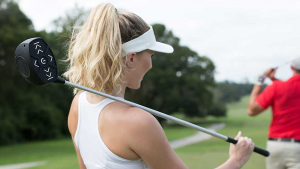 Think golf, think ProAm. With its roots based on the driving range, it has an unwavering commitment to the grass roots of the game.
Demographics
ProAm's demographics are easy to explain: anyone who golfs, man or woman, from starter to senior. It's a game that generally attracts higher-income people and educated professionals, business owners, or managers and has a higher percentage of males than female fans. That said, ProAm has a complete line of equipment and accessories for women.
Customization and Personalization

Pro Am finds unique ways to customize and personalize products. It customizes "Stick It" towels that attach to any cart; Stick It magnetic range-finder holders based on the same principle; putter grabbers; Sound Caddy Bluetooth wireless speakers that sit alongside other clubs in the bag so they don't take up extra space. ProAm also customizes removable pockets for golf bags.
ProAm applies the same creativity to creating mobile golf experiences and boutiques offering footwear, apparel, and duffels, etc. that can appeal to non-golfers as well. The company can set up a small showroom and conduct fittings; bring in a hitting bay to just about anywhere, and curate the brands appropriate for the group, including many with broad appeal beyond golf, such as Nike, Adidas, Under Armour and more.
Reseller Policies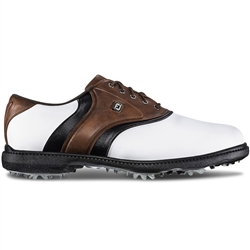 ProAm Golf is a member of the Advertising Specialty Institute (ASI); Promotional Products Association International (PPAI), and Incentive Marketing Association, and supports its authorized resellers in the business with "significant" discounts from retail.
Product Lines
Callaway/Odyssey Golf; Titleist Golf Company; Ping Golf Company; Cleveland/Srixon Golf; Foot Joy; Nike Golf; Under Armour Golf; Adidas Golf; Mizuno USA; Cobra/Puma; PXG; Lynx Golf; Leupold Range Finders; Bag Boy/Dynamic Brands, Sun Mountain.
Contact
Ryan Degrand
ProAamgolfctr.com
rdegrand@proamgolfctr.com
314-781-7775, ext. 223
When contacting a BMC supplier, be sure to say you are a Brand Media Specialist or calling from BrandMediaCoalition.com.
Or, contact the Brand Media Coalition for confidential requests.