Company Website: https://www.luxurynamebrands.com/
Founded: 1993
Primary Products and Services
GGI Luxury Brands offers a fusion of dynamic, elegant and quality brands and products crossing multiple categories for organizations to tell the perfect story with every gift, reward, experience, promotion program or corporate amenity.
Company Story
GGI Luxury Brands is about aspirational brands that remind people of their accomplishments in an unforgettable way. A division of GGI Worldwide, Luxury Brands offers luxury brands in almost every popular category. Its aim is to maximize the gift and reward experience through selection of the right brands to support each client's own brand, objectives, recipient desires, and to create unforgettable gifting and fitting boutiques.
GGI Luxury Brands is a division of GGI Worldwide, a woman-owned business founded originally with a focus on golf. Given that many golfers enjoy higher incomes than average, this created increasing demand for other luxury goods. While GGI continues to focus on golf, electronics, corporate gifts, and customization and personalization, Luxury Brands was created specifically to serve the market for high-end brands.
Brand Personality
GGI Luxury Brands seeks to make life easy for its clients through a focus on exceptional customer service that not only reacts to but anticipates client needs. GGI Luxury Brands takes great pride in its creative "can do" culture and in its appreciation for the stories of the world's great luxury brands.
Demographics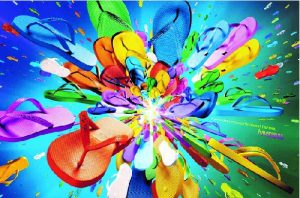 GGI Luxury Brands appeals to people with means and who appreciate the stories told by their favorite brands. Since people with such resources have many choices, they seek out brands that go beyond the products themselves to create experiences and/or reflect their own personal styles. This customer generally appreciates a highly personalized experience.
Customization and Personalization
GGI Luxury Brands specializes in creating on-site fitting and redemption services specifically tailored to its clients' audiences, objectives, budgets, and venues. It can custom fit the brand and gifts of the client's choice by the pool, in an exhibit hall, at a sales meeting, or anywhere else as needed. It can provide a turnkey solution with complete on-site service and support or provide products on consignment.
GGI Luxury Brands can set up a professional fitting station wherever desired supported by knowledgeable staff who help recipients choose a style that looks good and fits comfortably. Displays, mirrors, posters, banners and literature build excitement to create a truly memorable experience.
Reseller Policies
GGI Luxury Brands is a member Advertising Specialty Institute; Promotional Products Association International, and Incentive Marketing Association, and supports its authorized resellers in the business.
Product Lines
Luxury Brand (General): Under Armour, UGG, Columbia, Coravin, Filson, Frye, Havaianas, Helly Hansen, Kashwere, Osprey, Reef, Sanuk, Sferra, Simms, Sperry, Teva, Tesalate.
Luxury Sunglasses Brands: Alexander McQueen Sunglasses, Balenciaga Sunglasses, Bottega Veneta Sunglasses, Boucheron Sunglasses, Brioni Sunglasses, Calvin Klein Sunglasses, Carrera Sunglasses, Cartier Sunglasses, Chloe Sunglasses, Emilio Pucci Sunglasses, Ermenegildo Zegna Sunglasses, Fossil Sunglasses, Gucci Sunglasses, Harley Davidson Sunglasses, Hobie Sunglasses, Hugo Boss Sunglasses, Jimmy Choo Sunglasses, Kate Spade Sunglasses, Kenneth Cole Sunglasses, Lacoste Sunglasses, Marc Jacobs Sunglasses, MaxMara Sunglasses, Mont Blanc Sunglasses, Nike Sunglasses, Roberto Cavalli Sunglasses, Smith Sunglasses, Swarovski Sunglasses, Timberland Sunglasses, Tods Sunglasses, Tom Ford Sunglasses, Under Armour Sunglasses, YSL.
Luxury Brands is a sponsor of the Ugg Brand Media profile.
Contact
Ree Wysong
GGI Luxury Brands
636-561-4900
Ree@ggiww.com
www.luxurynamebrands.com
When contacting a BMC supplier, be sure to say you are a Brand Media Specialist or calling from BrandMediaCoalition.com.
Or, contact the Brand Media Coalition for confidential requests.
---