Founded: 1978
Primary Products and Services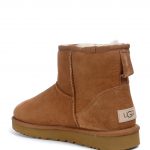 Boots, shoes, and slippers, and related accessories for women, men, and children, based on the line's original traditional sheepskin classic boot design from Australia and New Zealand.
Company Story
There's a lesson for everyone in the story of Ugg, one of the world's best-known brands. It's a story of counter-intuition, passion and perseverance, ingenuity, and of being in the market at the right time with a product people are ready for. The Ugg story epitomizes the power of brands in conveying a lifestyle, story-telling and gifting in a way that goes way beyond the product itself.
Who would have thought that a brand of warm sheepskin boots would get their start in sunny southern California by an Australian and then take nearly 15 years to become an international sensation symbolic of the region's casual, relaxed lifestyle. Living in southern California, the founders, only one of whom stayed on to drive the success, noticed that while U.S. surfers visiting the beaches of Australia were coming home with fleece-lined sheepskin boots known generically as uggs in Australia and New Zealand, they weren't sold in the U.S. Through a much more complicated story told by the founder Brian Smith in his book, "Birth of a Brand," the founders decided to import a line of the boots from Australia and set up a U.S. distribution company with about $20,000 of investment.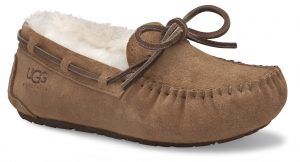 Despite the growing cult following among surfers, the brand took time to catch on. At first Brian Smith couldn't get retailers outside the surfing community to carry the line, and, when they did, sales weren't sufficient to restock. But due to the popularity of the surfing culture in California, the look gradually gained traction in the coastal cities and crept inland to the ski resorts, becoming emblematic of an upscale but relaxed and casual lifestyle and an appreciation for comfort, long overlooked in women's boots. After more than 10 years in business, Ugg was still mostly a West Coast brand.
That all changed when the U.S. ski team wore Uggs at the 1994 winter Olympics. Along his journey, the company's founder Smith recognized the power of having celebrities wearing his company's boots, and through various means got his boots into the hands of influencers long before the era of social media brand ambassadors. At various times, celebrities such as Sarah Jessica Parker, Cameron Diaz, Kate Hudson, and others were photographed by the paparazzi wearing Uggs, not to mention the movie star Leonardo DiCarprio and Ronnie Wood of the Rolling Stones. The Uggs brand remains popular with celebrities of every stripe. When in the early 2000s, Oprah Winfrey purchased 350 pairs for her "Favorite Things" segments and gave them away to her staff and audience on air, the brand truly went national and international.
Despite those that doubted such a fashion sensation could endure, Ugg defied the naysayers to become a classic boot style worn by nearly one-third of American women whose brand has expanded into a line of popular related products known almost worldwide.
Brand Personality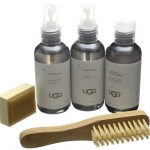 Active, bold, with a relentless focus on comfort and quality.
Buyer Persona
Ugg customers don't mind drawing attention, especially if it's in the name of comfort; they are more up on fashion trends than the average consumer. They are willing to put comfort over traditional style and pay more for quality.
Demographics
Although popular with men, the Ugg brand skews higher-income, educated and active women.
Customization and Personalization
GGI Luxury Brands can discuss various ways to customize and personalize the Ugg gifting or reward
Where to Source
GGI Worldwide is a master fulfillment company that specializes in the supply of Ugg and other luxury brands into the incentive, recognition, loyalty, and gifting marketplaces.
Reseller Policies
GGI Luxury Brands has a long tradition of supporting its partners in the incentive, recognition, loyalty, and promotional products and related fields.
Contact
Ree Wysong
GGI Luxury Brands
636-561-4900
Ree@ggiww.com
www.luxurynamebrands.com
When contacting a BMC supplier, be sure to say you are a Brand Media Specialist or calling from BrandMediaCoalition.com.
Or, contact the Brand Media Coalition for confidential requests.
---