Founded: 1982
Primary Products and Services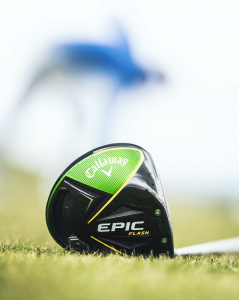 High-end golf clubs, golf balls, and all types of golf accessories.
New products: Epic forged irons; Epic flash hybrids; Epic Star drivers; Super Soft Magna Golf balls.
Click here for the Callaway catalog of products.
Company Story
Callaway Golf has an improbable story based on the founder's pure love of the game, innovation and courage. Ely Callaway was already a highly successful executive and entrepreneur first in textiles and then in the California winery business based on a long track-record of innovation when he founded Callaway in 1991 at the age of 62 years old. A life-long lover of golf, he purchased the Hickory Stick USA manufacturer of a unique hickory-shafted club in Indian Wells, CA, that was fun to play and could perhaps generate a small following, but which had nothing revolutionary about it to make waves in the game. Callaway changed the name of the company to Callaway Hickory Stick and later to just Callaway. Putting his focus on innovation to work, the company introduced the first steel-headed titanium driver, known as Big Bertha, which literally transformed the game of golf. By the end of the company's first decade under the Callaway name, it was the No. 1 brand in golf. In the late 1990s, Callaway launched a new business known as Callaway Golf Balls and set about innovation in golf balls as well. The company came out with a line of Rule 35 golf balls that featured ionomer layers with a thin cover of urethane, a formula that later became widely used in golf. Since then, the company has introduced the Chrome Soft line of low-compression golf balls.
Brand Personality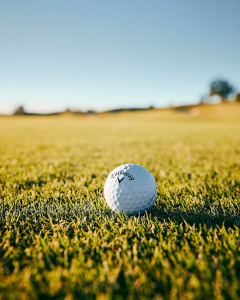 Given the inclinations of its founder, Callaway Golf has a tradition of innovation and high-end engineering that was maintained after the founder's death. It has a long tradition of pushing the limits with new technologies that have continually kept the golf tournament authorities on their toes and that have provided ample new ways for recreational golfers to improve their games. Callaway wants its customers to feel part of a community sharing all the joys of the game and the travels and companionship that go along with it, supported by a gated online community sharing tips of just about anything golf. The company's web site regularly features updated video and podcast content covering every aspect of the game and its culture.
Buyer Persona
Because of Callaway's focus on innovation and engineering, and its positioning at the high-end of golf equipment, its customers are among what are called "core" golfers, the folks that play regularly, as well as professionals. These customers are attracted to Callaway products with the hope of improving their game and expect a high level of quality, customer service and support. Callaway customers live the game. They look for unique places to play; new technologies or other ways to gain an edge in the game, and they're fascinated by what the pros have to say, the equipment they use, and why. The Callaway customer is highly informed about golf products, innovations, and technology. They are usually technology savvy, frequently using the web to find new equipment, techniques, places to golf, etc.
Demographics
The Callaway brand's demographics overlap with that of the game of golf—i.e., more often male than female, although more women are getting involved—and more likely to be college educated and of higher income. However, being a brand dedicated to a high level of innovation, technology, and sophistication, the brand is more likely to appeal to the "core" golfer, or one who aspires to be one.
The average age of golfers is over 50 years old but there is growth both in participation by children in youth programs as well as growth of interest in the Ladies PGA Tour. Well over 20 million Americans play golf at least once a year.
Endorsements and Sponsorships
PGA Golfers: Phil Mickelson, Sergio Garcia, Francisco Molinari, Henrik Stenson, Mark Leischman, Xander Schauffele, Kevin Kisner, among others
LGPA: Michelle Wie, Jeong Eun Lee, Madeline Sagstrom, Sandra Gal, and more
European PGA: Kiradeck Aphibarnrat, Danny Willet, Mark Warren, Thomas Bjorn, and more
Korn Ferry Tour: Lee McCoy, Maverick McNealy, Stuart Appleby, Augusto Nunez, and more
Customization and Personalization
Bags, golf balls, gloves, accessories, headcovers, headwear, towels, travel bags, umbrellas, and putters can be logoed with embroidery, pad printing, or related technologies, depending on the item.
Event Gifting
Please contact Links Unlimited at eventgifting@linksunlimited.com with all inquiries.
Where to Source
Links Unlimited is a leading Master Fulfillment Company that provides authorized access to the Callaway line for use in incentive, recognition, loyalty, corporate- and event-gifting, and other related business applications.
Reseller Policies
Links Unlimited works with all types of clients through their incentive, recognition, promotional, loyalty, marketing and management consulting firms.
Contact
Links Unlimited
Corporate Sales
corporatesales@linksunlimited.com
Catalog Website
When contacting a BMC supplier, be sure to say you are a Brand Media Specialist or calling from BrandMediaCoalition.com.
Or, contact the Brand Media Coalition for confidential requests.
---