Founded: 1996
Primary Products and Services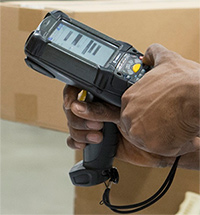 Links Unlimited is a master fulfillment company serving the incentive, loyalty, gift-giving and promotional markets in the U.S. and overseas. Links Unlimited establishes relationships with the most desirable brands in the market, warehouses and fulfills orders for their products under their corporate guidelines, and works with all types of agencies and consultants to support their clients' goals and objectives. Links maintains a state-of-the art warehouse facility to support all types of reward and gifting needs, and helps companies use the power of brand-name products in their programs in accordance with corporate branding policies. Some of Links' leading brands include Ray-Ban, Oakley, Callaway Golf, Li'l Bits, and many others.
Company Story
Links started as a wholesaler of golf products for the corporate market and has since expanded to support hundreds of leading brands and thousands of customers with an 180,000-square-foot, state-of-the-art warehouse. Customers include incentive, recognition, loyalty and other marketing consulting firms.
Brand Personality
Links Unlimited mission is to:
Get It Right the First Time
Be Product Experts
Know Our Customers
Communicate Proactively
Show Customer Appreciation
Deliver As Promised (Or Better)
Make It Right!
Buyer Persona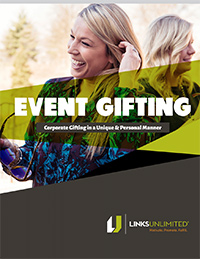 Links is ideally suited for organizations that value a significant investment in the latest brands, technology and systems; careful compliance with effective and ethical practices; and a support team focused on client success and with the creativity and experience required to meet the most demanding requirements, both in the U.S. and around the world.
Demographics
Links has brands for every demographic and psychographic, from children to seniors, from actives to couch potatoes and everything in between. We pride ourselves in helping clients select the right brands and products for their program, be it a reward, gift, imprinted product, or other corporate application.
Customization and Personalization
The company offers bulk and one-piece drop-shipping programs, kitting, decoration management and special-packing requests. It also has a complete event-gifting programs to support onsite experiences for incentive, recognition and motivational corporate events worldwide.
Where to Source
Links Unlimited's services are used by incentive, recognition, promotional, loyalty, marketing and management consulting firms to serve the needs of their clients. Ask your incentive, recognition, or loyalty consultant, or contact the Links sales representative below to find a company qualified to assist you with your program.
Contact
866-465-4657
Or, contact the Brand Media Coalition for confidential requests.
---