Founded: 2016
Primary Products and Services
WAFT offers an online perfume creation experience centered on your preferences and moods. Beyond being able to customize their scent, customers personalize both the bottle and the gift box with any message they like.
Company Story
WAFT was established by Valerie Boffy in late 2016 to go beyond the impersonal offerings found in stores. She wanted to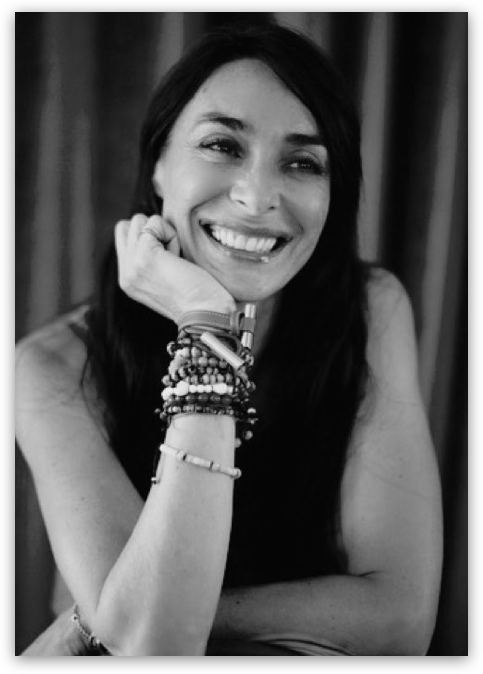 give fragrance enthusiasts the chance to customize their own scent at a more reasonable price than the offerings from established fragrance houses. By partnering with International Flavors and Fragrances (IFF), Boffy was able to offer fragrances with the highest quality ingredients, inspired by emotion, situation and desire. Her goal is to bring back the craft of personally- commissioned fragrance and make it available to consumers and gift and reward recipients.
WAFT is a disruptive, 100% digital play which is reimaging the fragrance industry by allowing customers to design their own fragrance based on their mood and lifestyle. The Waft revolution is stirring up the world of fragrance and was conceived with one goal in mind—to create world-class perfumes uniquely tailored to each person who wears it.
Brand Personality
The company's voice can be summarized with the following terms: playful, approachable, self-assured, adventurous, authentic, intelligent, trailblazing yet appreciative of artisanal craftsmanship.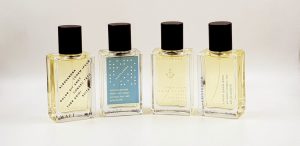 Fragrance fanatics, status seekers, social accessorizers choose WAFT because it offers exciting olfactory combinations, using only the finest ingredients crafted by master perfumers. Inspired by customers to help them express the multi-faceted dimensions of their personality, thereby enabling them to feel in an enhanced mood, confident and empowered.
Buyer Persona
The WAFT female buyer persona, we call her Sophia, is a creative, passionate, spontaneous and open-minded woman
who lives by her own guiding principles. She prides herself on being authentic and staying true to herself and fair to others. She's happy with the way she looks and loves experimenting with new, different and bold, daring styles to help express the different sides of her personality. She likes to mix and match prestige and mass, shopping at places like Zara and Gucci for select pieces to mix them up for a look all her own. She considers herself an expert on fragrance and, just like her clothing, will layer to create a scent that is uniquely hers. She likes to change things up depending on her mood.
The WAFT male buyer persona (Ryan) is a busy professional who likes to work and play hard. He prides himself on being in the know and is usually the first to try new things among his set of friends. In fact, friends and family often seek his opinion on anything from restaurants to technology to brands. Due to his hectic schedule, Ryan values efficiency and does most of his shopping online. He has a few go-to sites and uses connected devices like Alexa to replenish frequently used items. When it comes to gifting, Ryan doesn't mind splurging on that "special someone," but doesn't have a lot of time to shop. He likes to consider himself thoughtful and would like to give unique gifts beyond the traditional, preferably experiences over "objects"
Demographics
WAFT transcends typical demographics. The WAFT customer spans all age groups…50% of our customers are men. WAFT's customers are curious, adventurous, like to mix and match brands, change their look depending on their mood, are creative and like to be on the cutting edge of things. They are concerned about value but are willing to pay more for unique experiences.
Customization and Personalization
WAFT allows customers to personalize their fragrance based on their preferences. Customers can also design the bottle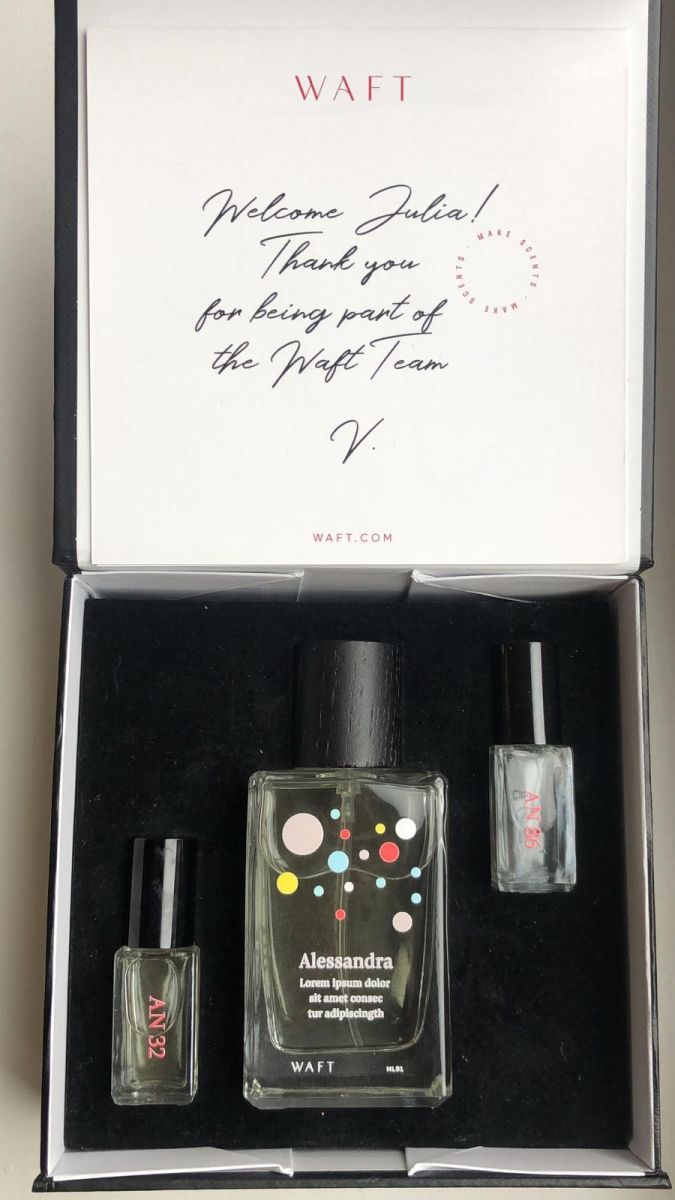 and box while naming their fragrance and adding a special message. They are also able to make a unique gift with WAFT's "You Gift it, They Create it" offering. This web experience allows gift givers to name their gift fragrance while gift recipients can create their own prepaid fragrance online. Choosing from sizing options, putting their logo on the bottle and box and creating their own landing page for the lucky recipients. Unlike almost all offerings in the corporate gifting market, WAFT Custom Fragrance does not only mean being able to put the corporation's imprint on the gift; each individual gift recipient creates their own product by going through WAFT online
Where to Source
WAFT is available through a growing network of incentive representatives and their promotional products customers nationwide. For resources near you, contact WAFT, below.
Reseller Policies: 
WAFT sells through incentive representatives, distributors and other professionals who understand how to use brands in business.
Contact
Kim Biggs, VP Corporate Sales
704 533 6049
When contacting a BMC supplier, be sure to say you are a Brand Media Specialist or calling from BrandMediaCoalition.com.
Or, contact the Brand Media Coalition for confidential requests.
---