Company Website: https://www.tourneau.com/corporate-gifts-awards/corporate-gifts-awards.html
Founded: 1930
Primary Products and Services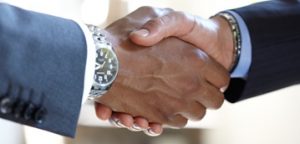 The Tourneau Corporate Sales Division is an authorized distributor of luxury watches, fine jewelry and writing instruments. It has supplied the corporate market for 25 years through its partners in the promotional marketing, incentive, recognition, loyalty, and gifting fields. It provides experienced customer service and sales to the industry, customizes product, and drop ships one unit at a time or ships in bulk for authorized programs. Brands are available for approved Corporate Gift programs, including Years of Service, Sales Awards, Sales Incentive programs, client and employee gifts, meeting and events and more. Top-selling watch brands include its own Tourneau brand; Tag Heuer, Breitling, Gucci, Tissot and many more; fine jewelry from Gucci, John Hardy and Levian, as well as the complete line of Montblanc writing instruments and leather goods. Tourneau carries over 8,000 styles of watches, fine jewelry, writing instruments, and personal accessories across varying price points.
Company Story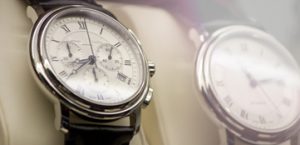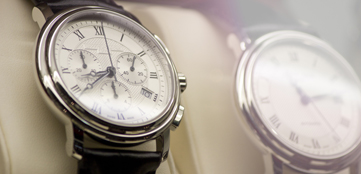 Tourneau has over a century of expertise as the preeminent purveyor of fine watches, striving to deliver a first-class customer experience. As the largest authorized watch retailer in the US, Tourneau has stores nationwide tha welcomes four million-plus visitors annually. Its unmatched selection of over 8,000 styles from nearly 100 brands has earned it the reputation as the "Watch Authority.)
The Tourneau brand has focused on selling time pieces since the Wexler family opened a watch business in Russia in 1900 before the Russian Revolution. They left Russia after the revolution for Paris and then emigrated to New York City in 1924, opening a small dress-making shop with a counter for selling watches in what is now the Omni Berkshire Hotel. The founders opened their full shop selling fine time pieces in 1930 and gradually expanded over the years, so that today there are about 30 stores in a dozen or so states.
The family sold the company in 2006 to a leading private equity company, which recently sold it to the Bucherer Group, an large, high-end European time piece merchant. With its relentless focus on fine luxury watches, Tourneau is an innovator in the customer experience. In 1997, the company opened the Tourneau Time Machine store in midtown Manhattan, which at the time was the world's largest store of its kind, surpassed in size soon after by its Time Dome in Las Vegas, which earned a Guinness World Record designation. It has since become a leader in e-commerce as well. In 2011, it launched its own TNY collection inspired by the architecture of New York.
The Tourneau web site features a comprehensive education section and buying guide for anyone seeking to understand almost everything there is to know about watches.
Demographics
As a purveyor of luxury watches, jewelry, writing instruments, and leather goods, Tourneau's customer base skews aspirational and/or higher income, often with a professional or management position, and a general appreciation for quality, craftsmanship, and a focus on the statement they make through their general appearance.
Endorsements and Sponsorships
Tourneau partnered with the Product Red organization to create a Tourneau Red special edition line that helps support the fight against AIDS, tuberculosis, and malaria.
Customization and Personalization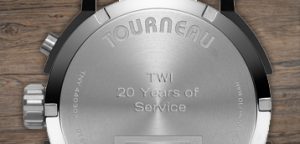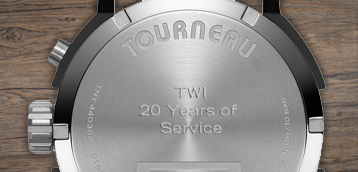 Tourneau can engrave the watch case back, provide gift wrapping, and include a personal note with drop-shipped watches. Tourneau can sell from 1 to 100 units more, drop-shipped or in bulk.
Reseller Policies
Tourneau is committed to selling through expert incentive, recognition, loyalty, and promotional gifting companies who can help their clients design the most effective programs to utilize its luxury brands as a meeting or event gift, sales award, consumer or client appreciation gift. Some programs may require preapproval and no product can be resold to unauthorized channels. Tourneau belongs to Advertising Specialty Institute, Promotional Products Association International, and to the Incentive Marketing Association.
Product Lines
Luxury watch brands: Tourneau, Watchgear by Tourneau, Tag Heuer, Gucci, Tissot, Breitling, Raymond Weil, Shinola, Longines.
Fine jewelry: Gucci, Levian, John Hardy.
Writing instruments and leather goods: Montblanc.
Contact
Bruce Bolger
BMC
914-591-7600, ext. 230
Bolger@TheICEE.org
When contacting a BMC supplier, be sure to say you are a Brand Media Specialist or calling from BrandMediaCoalition.com.
Or, contact the Brand Media Coalition for confidential requests.
---