Founded: 1966
Primary Products and Services
Men's, women's and kid's outdoor-oriented jackets and vests—rainwear, windbreakers, insulated and down, vests, softshell, and fleece; shirts and tops—fleece, running and training, hoodies and sweatshirts, T-shirts, shirts and polos, base layers; bottoms—leggings, pants, shorts, and running; shoes—boots, hiking, socks, winter boots, lifestyle, trail running, and sandals; equipment including sleeping bags, duffels, backpacks, fanny packs, tents, slings and more.
Click here for corporate sales details.
Click here for a catalog.
Company Story
The North Face founders set out with a vision over 50 years ago and the company never strayed from the path except perhaps to find a better way. The company was founded by a husband-and-wife team as a hiking gear store in San Francisco in 1966 with a grand opening that featured a live performance by the Grateful Dead. The founders soon sold to management that has remained true to the company's commitment ever since: to serve all those who desire to explore and to serve natural wild lands by helping to conserve them. The company seeks to create an "indelible bond with the outdoors, inspiring people to protect our land and pass these beliefs down to the next generation." Owned by VF Corp. since 2000, North Face has over 200 stores and manages to appeal both to the most accomplished mountaineers through a never-ending dedication to innovation in design and construction and to young, urban fashionistas more likely to be seen outdoors at a cookout than on a mountain top.
Over the years, the company has innovated in design and construction, with the launch in the 1990s of Tekware™, an innovative collection designed to provide rock climbers, backpackers, hikers, trail runners, and outdoor enthusiasts with the ultimate fit and function. Since then, it launched two game-changing product lines – Thermoball and Fuseform. Thermoball is a synthetic insulation with the features and capability of down. Fuseform revolutionized the manufacture of apparel.
Brand Personality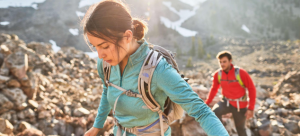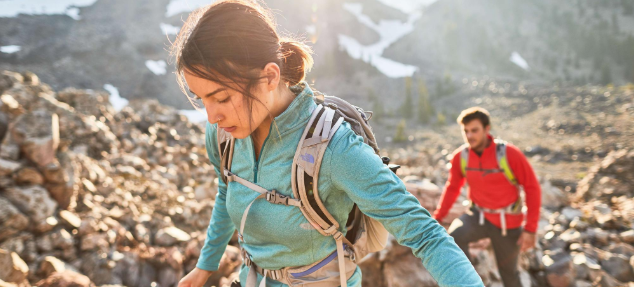 "Never stop exploring" is the company's tag line. One could also add: never stop pushing the limits. Always focused since its launch on the individual outdoors person, the company is forever finding new ways to reduce weight, improve insulation and warmth, enhance wicking, improve performance, and reduce waste. Though owned by a publicly held company since 2000, the company has not wavered from its commitment to giving back—as a supporter of preservation causes, mountaineers and extreme adventures, and through a community of regional events that build a community around the brand. The company's web site has extensive information on its sustainability practices, which include extensive efforts to protect workers' rights in offshore manufacturing and the use of recycled materials and other measures to reduce waste.
The company's mission is to provide the best gear for both athletes and the modern-day explorer, support the preservation of our lands, and empower exploration and the thrill of the unknown for as many people as possible. This includes:
"Protect the places where we live, play, and operate."
Evolve the way we make our products by improving our environmental performance and social responsibility in the supply chain.
Impactful work:empower our associates to create a positive impact through their work.
Impactful brands:utilize the power of our brands to spark movements and inspire people to achieve large-scale change.
Impactful interventions:remove barriers and create opportunities for more people to live active and sustainable lifestyles."
Buyer Persona
The North Face benefits from two markets: the mid- to high-income active, outdoors person who values high-quality construction, durability, high-performance, and who doesn't mind paying for it; and the urban or suburban customer who likes the look and comfort.
Demographics
The North Face brand appeals to multiple demographic groups—men and women mid- to higher-income active mountaineers from late teens to mid-40s and the same age range up to the mid-50s for active or urban professionals who like the look and comfort. The company's brand has made increasing inroads with high school and college students.
Endorsements and Sponsorships
As a co-founder of The 'Conservation Alliance, the company has contributed more than $1 million to the organization's grant fund. Sponsored athletes help students take action on climate change through its Hot Planet/Cool Athletes presentations, and the Explore Fund helps young people across the country experience and explore the outdoors. The company's headquarters in California is 100% powered by renewable sources.
Customization and Personalization
North Face items are typically purchased blank and can be customized by any local decorator. Premco can provide customized packing slips and insert letters into boxes. Premco also has a decorator it works work with if that is preferred.
Contact
Bruce Bolger
BMC
914-591-7600, ext. 230
Bolger@TheICEE.org
When contacting a BMC supplier, be sure to say you are a Brand Media Specialist or calling from BrandMediaCoalition.com.
Or, contact the Brand Media Coalition for confidential requests.
---