Founded: 1946
Primary Products and Services
Televisions; home audio and home theater; digital and video cameras; portable audio; smart phones; music, games and entertainment.
Company Story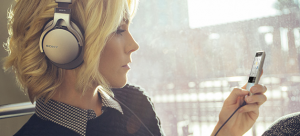 SONY is practically a legend in the incentive business; it has had a special markets department dedicated to the marketplace for decades and has supported many of the industry's major initiatives for years. It has received awards from Incentive magazine, Sales & Marketing Management magazine, Premium Incentive Products and OC Tanner.
The company was founded in Tokyo as Tsushin Kogyo, a small company with 20 employees with the goal of establishing "an ideal factory that stresses a spirit of freedom and open-mindedness that will, through technology, contribute to the Japanese culture." SONY is known for its innovations in home audio, radio, television, head-mounted displays, projectors, video recorders, games, personal audio, recording media, video cameras, semiconductors, robots and more.
Brand Personality
SONY's challenge is to "do what has never been done before." The company has continued to release countless "Japan's first" and "World's first" products. Its goal is to "fill the world with emotion through the power of creativity and technology." Its values are to "pioneer the future with dreams and curiosity; pursue the creation of the very best by harnessing diversity and varying viewpoints…earn the trust for the SONY brand through ethical and responsible conduct…fulfill our stakeholder responsibilities through disciplined business practices."
Buyer Persona
The SONY customer seeks the state-of-the-art technology, quality and reliability in engineering and design, not the latest fad or craze. He or she is attracted by their confidence that SONY products will function as promised.
Demographics
With an exceptionally broad line of consumer electronics, games and entertainment, the company literally has products for every demographic and covers most price points.
Customization and Personalization
A few Master Fulfillment Companies can provide pad-printing, as well as personalized packing slips, enclosures, or logoed boxes.
Where to Source
SONY is sold to corporations through incentive representatives. A directory is available here. These reps sell SONY to leading Master Fulfillment Companies, any of which stock a variety of the company's products.
Contact
Bruce Bolger
BMC
914-591-7600, ext. 230
Bolger@TheICEE.org
When contacting a BMC supplier, be sure to say you are a Brand Media Specialist or calling from BrandMediaCoalition.com.
Or, contact the Brand Media Coalition for confidential requests.
---