Company Website: http://www.premiumincentive.com/
Founded: 1938
Primary Products and Services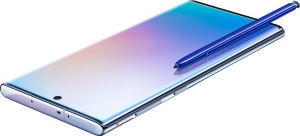 Mobile phones; TV, OLED and home theater; conventional and smart home appliances; computers and tablets; gaming; health devices, wearables; memory and storage; home appliances, including ranges, refrigerators, microwaves, dishwashers, dryers, vacuums; and accessories for almost all the above.
Brands: Galaxy Note mobile phones; Smart Things home devices.
Company Story
The next time you enjoy kimchee at your favorite Korean restaurant, imagine that the man who created Samsung got his start selling products such as these. With the equivalent of under $30, Lee Buyng-chul launched a small trading and export company exporting goods produced in his local region which is now in South Korea. Today that company is one of the top 10 brands in the world. Unlike some of the other best-known brands from Asia, Samsung truly had humble beginnings based on a culture it tries to maintain to this day as one of the biggest conglomerates in the world.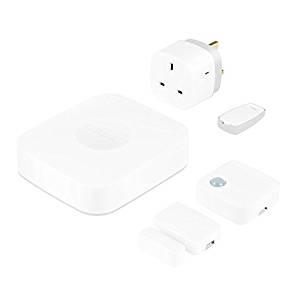 It took many years before Samsung became the brand it's known for. Following the Korean War, the company launched a sugar refinery and then built what at the time was the largest wool-producing mill in the country. Lee capitalized on generous government subsidies and loans following the war that were undertaken to foster industrialization and national self-reliance, creating opportunities for the company to expand into other areas, such as securities, retail, and insurance.
Not until the 1960s did the company enter electronics, making acquisitions that would lead it into the production of microwaves, televisions, and other consumer electronics. The company produced its first black and white television in 1970, and then proceeded to expand into the production of color televisions, calculators, air conditioners, and refrigerators.
More acquisitions brought it into the telecommunications business in the 1980s, and in the early 2000s it entered the phone market. The Galaxy cellphone for which it is widely known was launched in 2011, and the company made more acquisitions to become a leader in televisions, OLED displays, and many other related technologies. More recently, the company has become a leader in artificial intelligence as well as self-driving cars. , It reportedly holds more U.S. patents than any other company. The company has made a major commitment to renewable energy and promises to hire as many as 40,000 employees in the next three years.
The company has a clear vision dedicated to an enterprise approach to engage all stakeholders. On its web site, it prominently proclaims, "Samsung is committed to complying with local laws and regulations as well as applying a strict global code of conduct to all employees. It believes that ethical management is not only a tool for responding to the rapid changes in the global business environment, but also a vehicle for building trust with its various stakeholders, including customers, shareholders, employees, business partners, and local communities."
The company's web site has as a comprehensive report on its sustainability efforts.
Brand Personality
The Samsung brand is a combination of inspirational and down to earth. The company's vision is to "inspire the world, create the future" and has announced a strategic plan "to create a better world full of richer digital experiences through innovative technology and products." Samsung says its goal is to become a "beloved brand" while maintaining its innovative roots. "For this, we dedicate our efforts to creativity and innovated shared value with our partners, and our great people."
Beneath these lofty goals is a practical community-based approach to customer relationships. Its web site supports a remarkably active community of people sharing candid comments good and bad. The company reports that the communities have nearly 14 million members, who have posted topics on nearly 18,000 subjects, providing nearly 6,700 solutions to customer problems.
The company also offers consumers a generous referral program that includes a discount for their friends and colleagues, and offers discount programs for the military, students, and educators through an easy sign-up form on its web site.
Buyer Persona
The Samsung customer appreciates the brand's commitment to innovation and design, wide range of pricing options, and the company's commitment to integration to open-source operating systems, software, and dependability.
Demographics
Samsung's broad range of products cover almost every demographic, starting with technology sophisticated teenagers and early adults for its smart phones up through all age ranges and demographics for its televisions, appliances, and other household products.
Endorsements and Sponsorships
Samsung has a decades-long commitment to supporting the Olympics as the exclusive wireless communications and equipment sponsor. Its other sponsorships include multiple programs to support STEM education for young adults and girls in particular, including the Girl Scout's challenge; children's health and welfare; and environmental causes.
Customization and Personalization
Harco can provide pad-printing, as well as personalized packing slips, enclosures, or logoed boxes.
Contact
Bruce Bolger
BMC
914-591-7600, ext. 230
Bolger@TheICEE.org
When contacting a BMC supplier, be sure to say you are a Brand Media Specialist or calling from BrandMediaCoalition.com.
Or, contact the Brand Media Coalition for confidential requests.
---