Founded: 1906
Primary Products and Services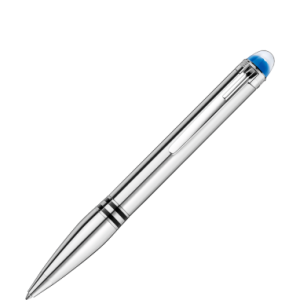 Montblanc provides a broad range of fine-writing instruments, watches, leather goods, accessories, travel cases, smart devices, desk and cigar accessories, and sunglasses. Montblanc also has a complete line of women's jewelry, including bracelets and necklaces, earrings and rings, as well as fragrances.
Company Story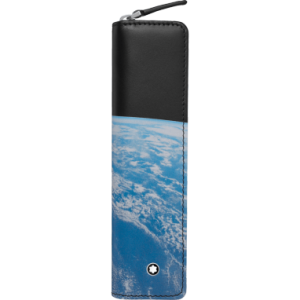 There is an old wisdom that organizations grown from a pure seed and built with a relentless respect for its roots are in the best position to survive and prosper in all times. Montblanc is such a brand, having thrived over 113 years through enormous changes in lifestyles and the destruction of its factories in Germany in World War II. It has remained one of the world's most iconic brands, standing for an understated appreciation for handcrafted, authentic writing instruments, time pieces, accessories, and more that add pleasure, function, and a refined sense of taste to everyday activities.
When your organization gives someone a Montblanc writing instrument, watch, accessory or any selection from its surprisingly broad collection of gifts, you are making a statement about authentic elegance, an appreciation for fine craftsmanship and continuous innovation, and for enduring respect for literature, art, nature, and inner as well as the more classic form of travel exploration.
Montblanc was founded early in the last century by a Hamburg banker, Alfred Nehemias and a Berlin engineer, August Eberstein, who set out to build a business producing what were called "simplicissimus" or refillable reservoir pens, based on a new technology created in the U.S. in the late 19th century. Shortly after, three new partners assumed control of the company and set it on its path to worldwide success. Known originally as the Simplo Filler Pen Co., the company established the name Montblanc with the introduction of the "Rouge and Noir" fountain pen, said to have been named at a card came. In 1924, its Meisterstück line of pens was born, laying claim to be the finest writing instrument ever manufactured. It became "a symbol for writing culture and the style icon for perfect timeless design." By the end of the 1920s, the company was known in over 60 countries, based in part on unique marketing campaigns, such as fitting up automobiles with an oversize fountain pens as well as sponsoring airplanes emblazoned with the Montblanc logo.
The Meisterstück found its place in history when President John F. Kennedy spared his host Chancellor Konrad Adenauer from embarrassment by producing a Meisterstück needed for an honorary signing when the Chancellor had failed to bring one. More recently, such diverse personalities as President Barack Obama and actor Johnny Depp have demonstrated their love of the brand.
The brand survived a decline in popularity in fountain pens to enjoy a revival in the 1980s. In the early 1990s, the company began a long-standing tradition of supporting the arts with the creation of the Montblanc de la Culture Arts Patronage award, along with limited edition Lorenzo di Medici and Limited Wirters Edition "Hemingway" line were launched, the first of annual editions in high demand from collectors. Around that time, the company launched a new luxury leather goods, handmade paper and desk accessories line, and created the Montblanc Montre watch line by purchasing a factory in Switzerland, and quickly received high praise for its Meisterstück watches. The company was an early innovator in the digital world with the launch of its e-StarWalker and Pix custom mobile-ready styluses; digital writing devices for use with the Samsung Galaxy Note, and Augmented paper, which makes it easy to transfer handwritten notes onto the computer. Unlike many well-known brands, Montblanc has a long tradition of controlling every step of the design and manufacturing of anything that has its name on it.
Brand Personality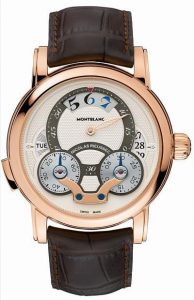 Rooted in a profound respect for craftsmanship, tradition, quality, innovation, and dedication to its values, the Montblanc brand brings an eclectic, approachable sense of taste to luxury through understated designs focused relentless on functionality that stands out more for its quality and sensibility than its presumed price tag. The Montblanc brand had the courage to extend its brand well beyond its origins in writing instruments into watches, digital devices, women's accessories with a success that has defied luxury industry skeptics. It has kept an eye to offering affordable luxury in some of its collections, without trying to be all things to all people—a careful line it has successfully walked.
Buyer Persona
The Montblanc customer is not one to buy the brand to make a statement but rather to satisfy an appreciation for a practical combination of form, style, and function that can be counted on to reflect the best that money can buy. The Montblanc customer doesn't follow but also doesn't necessarily need to lead. He or she is more likely to follow a personal path to self-discovery and distinction without worrying about what others think. The brand stands for searching out the new, the authentic, the inspirational, and enrichment through learning, travel, and exploration, and enjoying the fruits of one's labors or art. Because Montblanc has select products in the mid-luxury price range, owning a Montblanc is not a statement about financial wealth, but rather a more inner wealth and, yes, a certain level of success without needing to flash it.
Demographics
The Montblanc brand skews male, highly educated and/or engaged in the arts, writing, or general knowledge, with a professional career in business, publishing, education, or the arts or anything that appreciates culture and history.
Endorsements and Sponsorships
The company's Culture Arts Patronage award reflects a long-standing commitment to supporting the culture of writing. It was an early supporter of activities of UNICEF and other organizations to promote literacy and an appreciation for the arts. While the high-profile actor Hugh Jackman has served as a brand ambassador, Montblanc highlights artists and visionaries that are hardly household names in the U.S., including the artist David Paul Kay, musician Kristian Matsson, fashion and celebrity photographer Dennis Leupold, or Caroline Issa, a fashion director of publisher of the cult magazine "Tank," featured in stories on its web site.
Customization and Personalization
Tourneau can support your Montblanc purchase with complimentary gift-wrapping and depending on the item, engraving and embossing are available. Some customization is complimentary, other comes with a charge.
Reseller Policies
Tourneau is committed to selling through expert incentive, recognition, loyalty, and promotional gifting companies who can help their clients design the most effective programs to utilize Montblanc as a meeting or event gift, sales award, consumer or client appreciation gift. Some programs may require preapproval and no product can be resold to unauthorized channels.
Product Lines
Best-known collections include: Meisterstück pens and accessories based on the company's iconic fountain pen introduced in 1928; Montblanc M, StarWalker, Pix and Heritage pen collections; the TimeWalker Swiss movement and Summit 2 smart watch collections.
New products include: the Montblanc M Rollerball; a new metal Compact carry-on, the StarWalker metal ballpoint pen, and a Meisterstück Selection pen zip-around pouch.
Contact
Bruce Bolger
BMC
914-591-7600, ext. 230
Bolger@TheICEE.org
When contacting a BMC supplier, be sure to say you are a Brand Media Specialist or calling from BrandMediaCoalition.com.
Or, contact the Brand Media Coalition for confidential requests.
---