Founded: 1946
Company Story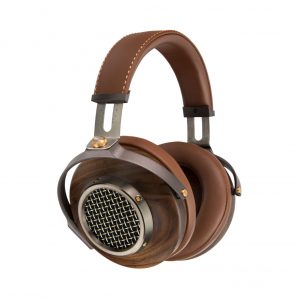 Klipsch is a brand so powerful, it almost defines its adherents. If you are a serious audiophile, you not only know the brand but probably know of its loyal following. Those unaware of the brand almost by definition are not serious audiophiles.
Klipsch was launched in 1946 by another of the early acoustic engineers, Paul W. Klipsch, who applied his engineering talents to create great audio experiences. The birth of the company's patented Klipschorn speaker, still manufactured by hand today, was designed to bring the power of live or recorded music to any space with a deep base and sound that has the effect of enveloping rather than overwhelming the listeners.
Klipsch started manufacturing his Klipschorn invention in the same building he had worked in during World War II in Hope, Ark. The basis for that speaker's technology remains the heart of the company's line today, which has since expanded to include a full line of high-quality speakers for home theater and audio, as well as wireless and wired headphones.
For decades, Klipsch has played an iconic role in the history of music. The Klipschorn speakers powered the private party scene launched by David Mancuso in New York City in the 1970s. The impresario appreciated the Klipschorn speaker's ability to fill the room without blasting out party-goers. The Grateful Dead producer Richard Heil used the speaker to help create the legendary band's concert sound experience.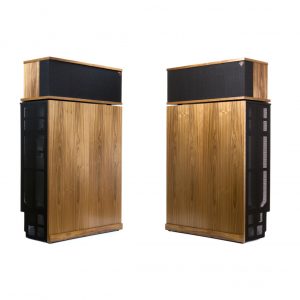 The company remains owned by the Klipsch family, which moved the headquarters to Indianapolis where they currently live. It maintains a manufacturing facility at the original location along with the nearby Klipsch Museum.
Product lines include the Klipschorn speaker, the Heritage line, and T-5 wireless headphone series, as well as a complete professional series. The company's web site has an active forum of information for aficionados.
Klipsch is an ideal brand for gifts, promotions, or incentives aimed at lovers of sound and demonstrates the giver's appreciation for high-fidelity audio.
Brand Personality
The company's slogans say a lot about the brand. "We are keepers of the sound. Big sound. No bullshit." Or, how about: "Pissing off neighbors since 1946." The company retains the personality of its founder, who was described as a little mad, irreverent, and more interested in satisfying his own high standards than worrying about those of others. He was said to have worn a "No Bullshit" button under his lapel that he would flash when he felt it warranted, indicative of a dry sense of humor that lives on in the company's brand personality.
Buyer Persona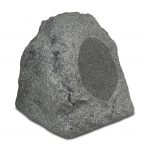 Klipsch fans are passionate and loyal. Every year, enthusiasts go to Hope, Ark. to attend a company convention and meetup that is called the "Pilgrimage." These fans appreciate the brand's culture, expressed by a company T-shirt for sale with the slogan "No Bullshit." Because it's a brand little known outside of the world of high fidelity, the Klipsch customer is less likely than others to care what others think—in the spirit of the founder Paul Klipsch himself.
Demographics
The Klipsch customer is defined not so much by age or income, but by passion for music and the sound experience—interests which transcend age, income and even, to an extent, education. Klipsch price points offer options for people of almost any income level.
Endorsements and Sponsorships
Klipsch is a major supporter of activities related to music. It works or supports the Rock 'N Roll Hall of Fame; a live performance series of Indianapolis radio station WTTS; the high-fidelity streaming app, Tidal; the Pandora music service, as well as an Emerging Artist series.
Customization and Personalization
Services can include pad printing and laser engraving, depending on the item, as well as personalized letters and custom packaging.
Reseller Policies
HARCO Incentives is committed to supporting all resellers seeking to provide their customers with exceptional service and support. Our clients benefit from our decades of industry experience in all aspects of rewards, gifts and promotions for any organizational application, as well as our extensive industry relationships and buying power.
Contact
Bruce Bolger
BMC
914-591-7600, ext. 230
Bolger@TheICEE.org
When contacting a BMC supplier, be sure to say you are a Brand Media Specialist or calling from BrandMediaCoalition.com.
Or, contact the Brand Media Coalition for confidential requests.
---