Primary Products and Services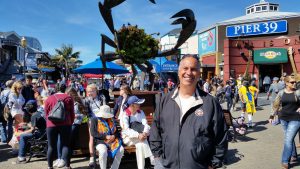 JustRewards™ Experiential packages allow recipients to select from a wide variety of experiences touching every sense. Your top performers could sleep in a castle, climb Machu Picchu or attend after-parties at the American Music Awards. Reward choices include everything from spa trips, award shows and backstage parties, cooking school, wine tasting, snowmobiling, fly fishing, skiing and white water rafting to just about any experience you can imagine! Reward recipients have up to three years to redeem their experience.
Click here for a complete selection of options.
Company Story
How motivated, rewarded, or appreciated would your top performers be if they were rewarded with an experience from their "bucket list"? For over 40 years, Pulse Experiential Travel has been forming relationships with well-known properties, venues and events to provide travelers with an "insider" experience because of our long-standing connections. More than just a travel provider, Pulse Experiential Travel is a rewards, recognition and gift experience provider. The people critical to your organization deserve an experience consistent with your brand; Pulse Experiential Travel understands that and delivers. Whether your top performers crave an adventure or prefer spectator sports, Pulse Experiential Travel will personalize their trip, take them on the inside and provide the experience of a lifetime.
Brand Personality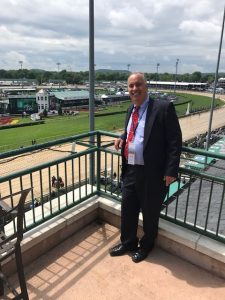 We love to provide people with an insider's experience. The JustRewards™ brand by Pulse Experiential Travel experiences enable you to connect directly with your audience by offering a selection of carefully curated experiences offered by the world's finest national or local travel providers. Our experiences provide an insider's view of top-name Fashion Shows and Wine Tasting to White Water Rafting and more! We're dedicated to creating and sharing unforgettable experiences for individuals, customers, or groups tailored to their aspirations and need for flexibility. We have packages that include some of the biggest events in the travel business.
Buyer Persona
Companies and individuals drawn to Pulse Experiential Travel are looking for something more than a typical travel program. They want adventure, experiences they cannot get on their own, access to back-stage parties, special events or other unique experiences that only those who are "connected" can attend.
Demographics
We have experiences that appeal to all ages: families, groups and individual travelers, adventure seekers, beach dwellers and spectators.
Customization and Personalization
JustRewards™ experiential travel packages enable the traveler to choose what THEY want to do, where and when THEY want to do it, and have 36 months from date of package issuance to complete their travel. Experiences can be customized for a group or individual and are fully transferable. Certificates can be personalized and companies can create their own co-branded redemption sites.
Product Lines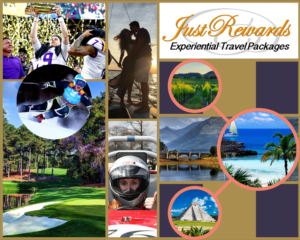 Pulse Experiential Travel provides access to the following:
NY Fashion Week
Napa Valley Wine Tasting
Ski trips
White Water Rafting
Country Music Awards
Grammy's
Emmy's
Oscars (Academy Awards)
New York Shopping Trips
Spa vacations
African Safaris
Horseback Riding
Castle stay in Scotland or Ireland
and many more!
Contact
Marc H. Matthews
Pulse Experiential Travel
9119 Church Street
Manassas VA 20110
(800) 700-1357 (office)
(202) 345-2474 (cell)
When contacting a BMC supplier, be sure to say you are a Brand Specialist or calling from BrandMediaCoalition.com.
Or, contact the Brand Media Coalition for confidential requests.
---