Founded: 1984
Primary Products and Services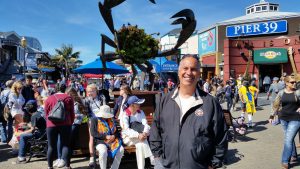 Travel experiences; sporting & other unique events; Ticketmaster Ticket Feed; JustRewards customizable experiential travel packages.
Company Story
How motivated, rewarded, or appreciated would your top performers be if they were rewarded with an experience from their "bucket list"? For over 35 years Pulse Experiential Travel has been forming relationships with well-known properties, venues and events to provide travelers with an "insider" experience because of our long-standing connections. More than just a travel provider, Pulse Experiential Travel is a rewards, recognition and gift experience provider. The people critical to your organization deserve an experience consistent with your brand; Pulse Experiential Travel understands that and delivers. Whether your top performers crave an adventure or prefer spectator sports, Pulse Experiential Travel will personalize their trip, take them on the inside and provide the experience of a lifetime.
Brand Personality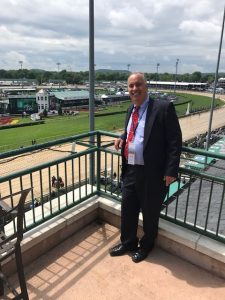 Pulse Experiential Travel is your well-connected trusted resource in the travel industry, offering unique "bucket list" experiences. We're adventurous, have diverse interests (from top-name Fashion Shows and Wine Tasting to White Water Rafting & The Masters Golf Tournament) and are passionate about creating and sharing unforgettable experiences for individuals, customers, or groups tailored to their aspirations and need for flexibility. We have packages that include some of the biggest brands in the travel business.
Buyer Persona
Companies and individuals drawn to Pulse Experiential Travel are looking for something different than a typical travel program. They want adventure, experiences they cannot get on their own, access to back-stage parties, special events, or other unique experiences that only those who are "connected" can attend.
Demographics
We have experiences that appeal to all ages: families, groups and individual travelers, adventure seekers, beach dwellers and spectators.
Customization and Personalization
JustRewards Travel packages: traveler chooses what they want to do, where and when they want to do it, and have 36 months from date of package issuance to actually complete their travel. Experiences can be customized for a group or individual and are fully transferable. Certificates can be personalized, and companies can create their own co-branded redemption sites
Product Lines
Pulse Experiential provides access to the following:
Ticketmaster, the Super Bowl, the Masters, the PGA Tour, NFL games, MLB games, NBA games, NHL games, the US Open Tennis, US Open Golf, Ryder Cup, British Open, Daytona 500, Kentucky Derby, Preakness, Cannes Film Festival, World Series, ESPYs, The Oscars, Country Music Awards (CMAs), the Emmy's; the Grammy's, not to mention adventure and experiential programs around the world.
Contact
Marc H. Matthews
Pulse Experiential Travel
9119 Church St
Manassas VA 20110
800-700-1357
Or, contact the Brand Media Coalition for confidential requests.
---