Founded: 1993
Primary Products and Services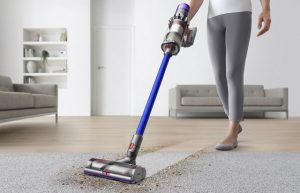 Bagless vacuum cleaners (cordless, upright, canisters, and tools); hair dryers, accessories; Air treatment, purifiers, humidifiers, fans, heaters; Lighting, including task and suspended lights.
Company Story
Imagine spending nearly 20 years to create a new product, getting turned down countless times, facing multiple setbacks on the verge of success, experiencing the treachery of partners, and countless other obstacles. That is the story behind the Dyson bagless cyclonic vacuum cleaner, and the company founded by James Dyson in 1993 that now produces a full line of products based on the company's engineering innovations. Any gift, reward, or promotion using the Dyson brand tells a powerful story beyond the product itself.
Dyson was a young engineer in Great Britain in the 1970s when he noticed that the brand-name vacuum cleaner he used leaked dust back into the room and lost suction over time. He conceived of a bagless solution that would address this issue and received help from a British inventor who funded a five-year effort in Dyson's backyard shed. Dyson literally went through thousands of prototypes before he produced the first viable prototype. His invention generated no interest from any of the leading vacuum cleaner brands, which presumably saw no benefit to a design that could eliminate the lucrative replacement bag market. When a former employer agreed to sell Dyson's first model in the early 1980s by mail order, only several hundred sold. Dyson faced yet another disappointment when, after much negotiation, a licensing deal with Amway in the US fell through, only for Amway to produce its own version of the technology two years later. (The two companies later settled the issue.)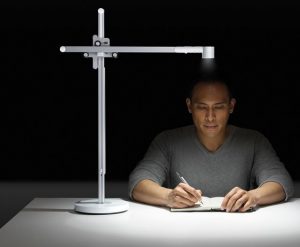 Ironically, Dyson generated the revenue necessary to start his business through a license sold to a Japanese manufacturer that produced a very high-end version for the Japanese market, which valued its compact and efficient design so much it became a status symbol. Using those proceeds, Dyson endeavored to enter the UK and US markets, and spent several more years overcoming yet more obstacles to bring his vision to market. Finally, in the mid-1990s, ignoring market research indicating that people would not respond well to a transparent dust container, the company launched its DC01 model to the UK market: it became the most popular product in under two years. Dyson at first licensed its design to a US company for distribution for several years until taking over production and distribution both in the US and elsewhere. Dyson has continued to innovate and expand its technology to hair dryers, air treatment, lighting, and even to battery and automobile technology.
Brand Personality
The Dyson brands speaks for breakthrough thinking, perseverance, a relentless focus on doing more with less, and a willingness to take risks to solve major challenges. Dyson publishes a Corporate Responsibility Report that tells a clear story of its brand. "As a global technology company, we recognize that our actions have far-reaching consequences. We rise to the challenge of making a positive difference, by lessening our impact on the environment, improving conditions for workers, and inspiring the design engineers of tomorrow."
The company uses lean engineering "to do more with less." It "loathes" inefficiency and waste, and it's committed to responsible sourcing." At Dyson, "Engineering is everything. We're fiercely dedicated to transforming peoples' lives with our radical ideas."
Buyer Persona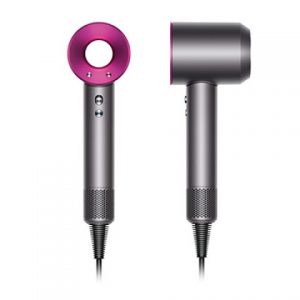 The typical Dyson customer appreciates innovative design, efficiency, and will pay more for it. He or shebdoesn't care about what the market research says about what he or she will buy but whether it makes sense for their needs. The Dyson customer is more likely to break the mold than fit into it and to take more time than average to evaluate a purchase.
Demographics
The Dyson customer trends high income and high education. While traditionally considered a buying decision more associated with the person running the household, the cost and aggravation of vacuum cleaner defects generally encompasses all influencers, including in some cases a housekeeper.
Endorsements and Sponsorships
Dyson makes a considerable investment in the next generation of engineers through:
The Dyson Institute of Technology that trains engineering students while holding a job in the company's global engineering team so that they can earn a Bachelor of Engineering degree without student debt.
The James Dyson Foundation that introduces young people to the world of engineering in their schools, encouraging them to "think differently, make mistakes and realize their engineering potential."
The James Dyson Award that challenges students to design "something that solves a problem." It comes with a $40,200 prize and a means to promote their ideas."
Customization and Personalization
Harco can provide pad-printing, as well as personalized packing slips, enclosures, or logoed boxes.
Contact
Bruce Bolger
BMC
914-591-7600, ext. 230
Bolger@TheICEE.org
When contacting a BMC supplier, be sure to say you are a Brand Media Specialist or calling from BrandMediaCoalition.com.
Or, contact the Brand Media Coalition for confidential requests.
---