Company Website: https://business.crutchfield.com/i-rcbuc005/
Founded: 1974
Primary Products and Services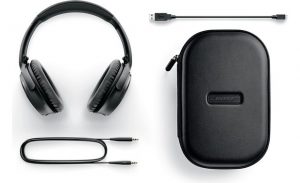 Wireless speakers and headphones; Home audio; TVs and video; cameras; car audio, drones, and smart pet technology.
Crutchfield offers corporate accounts to qualified businesses. Click here to apply. Benefits include: a Dedicated Account Manager to help with any business purchase; dedicated business website; business pricing (when applicable); net 30 terms (upon approval), and tax exempt status (if applicable).
Company Story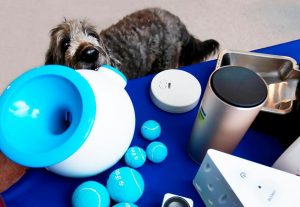 Crutchfield is a brand that has thrived right through major changes in technology and the disruptive years of the Internet by remaining true to its original values, and by correcting its course when it strayed. In fact, Crutchfield's recipe for success developed in 1974 remains the enduring formula for any organization in any time: a relentless focus on the customer supported by all the company employees and partners needed to create a personal experience in a commoditized retail world.
In 1974, young entrepreneur Bill Crutchfield ran into a problem while restoring his Porsche 356. He wanted to upgrade the audio system but after an exhaustive search couldn't find information from any local or mail-order resource. He started his own mail order business to help car owners upgrade their sound systems, only to get off to a slow start. When Crutchfield sent out a survey to find out why, he learned that customers wanted more information about the products. So, he added room in the catalog for detailed information on car stereos and installation. Sales took off, and the company has since expanded into the full world of audio, photography, and much more using that same commitment to a high level of support, information, and personal engagement that continues to set Crutchfield apart.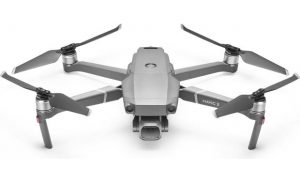 Crutchfield was one of the early proponents of connecting the customer and employee experience. When in the 1980s, the company's sales began to slow, Crutchfield refocused the company on its core values with its employees, and growth resumed. Unlike many other retailers in its category, it has continued to thrive in the era of big box retailing and Internet sales.
In keeping with its commitment to helping customers, Crutchfield has one of the most informative web sites anywhere, with a complete library of how to and reference information in print and videos for each of its product categories. No registration is required for access. Employees, all of them in Virginia, receive extensive training before they get on the phone with anyone and are continually trained on products and technologies.
Awards:
Crutchfield is the only online retailer out of over 5,000 surveyed to win Bizrate's "Circle of Excellence" Platinum Award for 19 consecutive years.
Crutchfield has been named one of the "Best Places to Work in Virginia" by Virginia Business Magazine for 2015, 2018 & 2019.
Brand Personality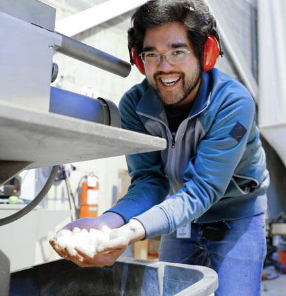 "Just treat people the way you want to be treated." The Crutchfield brand is straightforward and is not the product of the latest hype about CX (Customer Experience) or EX (Employee Experience): it is a bedrock principle that formed its brand from the start. The company focuses on helping the customer at every touchpoint have the best experience possible by thoroughly engaging employees and all stakeholders in the process of fulfilling the company's mission to:
Exceed our customers' expectations by providing a truly exceptional level of integrity, courtesy, service, and helpful information.
Respect each of our co-workers and provide a work environment that promotes dignity, team harmony, and personal satisfaction.
Respect our business partners and maintain mutually rewarding relationships with vendors who demonstrate high professional standards.
Maintain a passion for excellence through a commitment to continuous improvement.
Promote a culture of innovation through the acceptance of change and risk, generation of new ideas, and decisive, responsible leadership of new initiatives.
Buyer Persona
The Crutchfield customer appreciates authenticity, transparent communication, and a culture that helps, not sells. The Crutchfield customer is willing to pay more for personal touch and the support needed to make informed decisions along with the confidence that help is at hand should any problem occur. Crutchfield customers value the company's focus on the after sale as much as it focuses on the pre-sale.
Demographics
Crutchfield's customers run the gamut in terms of income because home and car electronics enthusiasts push a little harder financially to enjoy their favorite brands and configurations. As lovers of home electronics, car audio, photography, drones, and pets, its customers cover all education and income groups. Whatever the level of actual education, the Crutchfield customer is a more educated buyer.
Endorsements and Sponsorships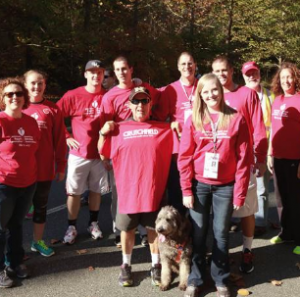 Many Crutchfield employees live and breathe outreach – here is a link to a few examples.
Here are just a few of the not-for-profits supported by the company:
Music Resource Center
The Paramount Theater
Charlottesville Music Teachers Associations
Albemarle/Charlottesville SPCA
Piedmond Virginia Community College (PVCC)
Voices for Animals
Customization and Personalization
Crutchfield offers two-color pad printing on many of the products it sells; not all items are eligible for customization. Upon receiving the logo, it provides either a digital or physical proof for approval. If items are in stock, most orders are shipped within one week. It will work with customers who are on a tighter timeline.  Important note: once an item is customized, it is non-returnable, and the factory warranty is typically voided.
Product Lines
Crutchfield is an authorized retailer for over 100 brands, including: Amazon, Apple, Arlo, August, Beats By Dr. Dre, Bose, Garmin, Google, Jaybird, JBL, Harman Kardon, Klipsch, Lg, Logitech, Nest, Ring, Samsung, Sennheiser, Sonos, Sony, Ulitmate Ears (Ue), Wemo, Yamaha.
Contact
To learn more about product customization, call a Crutchfield Business Account Manager 888-809-5145 or request a business account here.
When contacting a BMC supplier, be sure to say you are a Brand Media Specialist or calling from BrandMediaCoalition.com.
Or, contact the Brand Media Coalition for confidential requests.
---