Company Website: http://CarltonOne.com
Founded: 2007
Primary Products and Services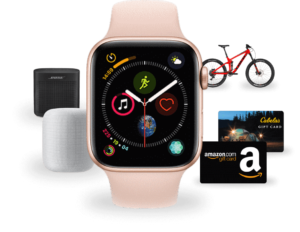 CarltonOne makes it easy to delight your customers and employees with the coolest rewards on the planet. Global Reward Solutions is a cloud-based reward management system – with local and global fulfillment capabilities – that enables your business or your customers to increase the performance of recognition programs, sales programs, customer loyalty programs, employee engagement programs, marketing campaigns, and contests. We source and consolidate rewards from hundreds of suppliers around the globe and present them in a beautifully designed, easy-to-use interface.
Global Reward Solutions is the world's first cloud-based solution that connects hundreds of global suppliers through an innovative reward engine to thousands of customers around the world. By consolidating a vast network of global suppliers into a single dashboard, we have automated reward data and order fulfillment, enabling our clients to choose from millions of reward options in 185 countries.
By combining our expertise and strategic thinking with cloud technology, we rewrote the rules for retail loyalty and channel incentive programs and transformed reward management and fulfillment. Today, GRS is the recognized pioneer in the incentives and rewards industry.
We deliver locally-sourced merchandise to 185 countries and convenient virtual rewards almost anywhere in the world. Our innovative rewards dashboard makes it easy to create customized client galleries and track order status. Global Reward Solutions supplies a worldwide community of recognition, incentives, training, and reward experts in North America, South America, Africa, UK, Europe, Middle East, Asia, India, and Australia. We are also the only reward platform that follows all global tax compliance regulations, making it easier than ever to implement and manage your program
Company Story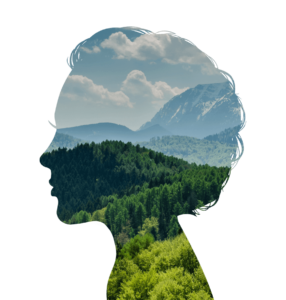 Rob Purdy, Founder, CEO and passionate climate activist, built CarltonOne to help organizations maximize motivation, recognition and productivity. His mission, to make work mean more, a goal he believes is now more critical than ever, continues Purdy.  "While our company has grown consistently since 2007, we still believe this is an early-stage marketplace. Until the COVID-19 pandemic, only about 20% of companies had a strategic human capital management plan. Now, there are clear metrics demonstrating positive ROI for any size organization to engage key people on a one-on-one basis."
Brand Personality
Agile, resilient, customer focused, multi-cultural, and committed to sustainability.
Buyer Persona
Organizations and solution providers seeking a seamless, digital, and measurable gifting, rewards, recognition, incentive, and Enterprise Engagement solution, and who value a sustainability component.
Where to Source
CarltonOne's products and services are available through a growing network of solution providers around the world who are provided complete support in sales, marketing, program design, and implementation.
Reseller Policies
CarltonOne has a complete referral and sales support program for all solution providers in marketing, sales management, and human resources. This includes providing solution providers with sales and marketing materials and assisting with sales support and program management.
Product Lines
The company's flagship Power2Motivate enterprise engagement technology platform makes it possible for the world's largest organizations to securely optimize one-to-one relationships with customers, employees, distribution partners, and other stakeholders. Power2Motivate enables companies to support communication through content; community through social walls; assessment through surveys and feedback; and extensive engagement analytics.
Global Rewards Solutions is the world's largest and most sophisticated online reward marketplace, offering over 10 million premium brand merchandise, gift cards, discounts and travel experiences in 185 countries. GRS makes shopping faster and rewards more personalized, and provides a platform for Surprise and Delight gifting from which almost any type of organization can benefit.
Contact
Mike Love, Executive Vice President, Sales
Mlove@CarltonOne.com
---