Founded: 1931
Primary Products and Services
Digital cameras, SLR (single lens reflex) cameras, printers, scanners, camcorders, featuring PowerShot, EOS, PIXMA, MAXIFY and other brand names. The company's products cover most price points for gifts, incentives, recognition, loyalty and charity programs.
Company Story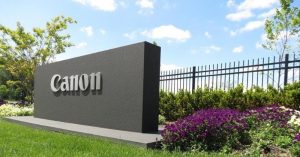 Canon has been a leader in the incentive and gifting arena for decades and has invested heavily in industry research and innovation. It was recognized by the Enterprise Engagement Alliance with a First Award for its early support for the Enterprise Engagement Alliance curriculum, and it has supported numerous other industry education initiatives and events over the years.
The company was founded as Precision Optical Instruments Laboratory in Tokyo to conduct research into quality cameras and became Canon Camera in 1947. The company went on to win many awards for breakthroughs and innovations in camera technology, which include the world's first speed-light synchronized 35mm flash-and-shutter camera; the earliest television cameras that made broadcasting possible; ground-breaking cameras used in movie-making; optical fiber development; early calculator innovations; among the first office computers and laser printers; early semiconducters; innovators in copiers, video cameras, digital pocket and SLR cameras; and even micro satellites.
Brand Personality
Canon says its corporate philosophy is based on the Japanese principle of kyosei—a dedication to "seeing all people, regardless of culture, customs, language or race, harmoniously living and working together in happiness into the future." The company says it seeks to "foster good relations with customers and communities as well as with governments, regions and the environment."
Canon says that behind its history and development as a business lies its "corporate DNA: a respect for humanity, an emphasis on technology and an enterprising spirit that the company has consistently passed on since its foundation." The foundation of the company's guiding principles are the "three selfs—self-motivation, self-management and self-awareness."
The company focuses on "dependability, innovation and connectivity"—creating a community of people around its popular product categories.
Buyer Persona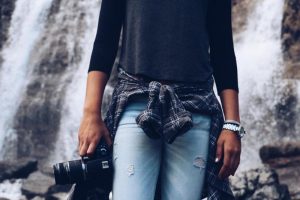 Canon customers seek high-quality products they can depend upon and that have the features most in demand. They are not consumers that make choices based on what others think but rather on practical considerations. Canon customers are savvy about quality and technology and make purchase decisions based on engineering, features, value and support. Camera customers tend to be active, outdoors-oriented and take more than a casual interest in photography. Office products customers are running home or office businesses and look for dependability, features, ease of use and value.
Demographics
Canon's complete line of cameras appeal to the casual to professional photographer and active, travel-oriented consumer. Its office products make it an appropriate award or gift for business-to-business or home office audiences.
Customization and Personalization
Depending on the master fulfillment company, Canon products can be kitted with accessories, pad-printed and/or sent in customized boxes with personalized letters.
Where to Source
Canon is sold to corporations through incentive representatives, ad specialty distributors and master fulfillment companies. Many of the industry's leading master fulfillment companies, including those in the Brand Media Coalition, stock various Canon product lines, and some can provide extensive customization and personalization.
Contact
Bruce Bolger
BMC
914-591-7600, ext. 230
Bolger@TheICEE.org
When contacting a BMC supplier, be sure to say you are a Brand Media Specialist or calling from BrandMediaCoalition.com.
Or, contact the Brand Media Coalition for confidential requests.
---