Founded: 1964
Primary Products and Services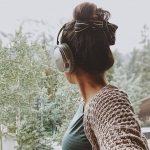 Noise-canceling headphones; indoor and outdoor Bluetooth and loudspeakers; conversation-enhancing headphones™, noise-masking sleepbuds™ and audio-sunglasses.
Company Story
The company's founder, Amar Bose, started his entrepreneurial journey repairing radios in high school. The Bose company was reportedly founded based on an idea the founder had as a graduate student at M.I.T. after he purchased a stereo system with what he felt to have disappointing sound quality. This led him to study how people perceive sound and to the company's first products based on his research into reverberant or indirect sound perception, which he believed was essential to audio quality. His speakers could be placed in unusual places to enhance the effect that was built into the speakers themselves, creating a unique market niche for audiophiles looking for a higher level of sound experience.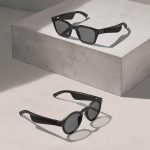 The company's emphasis on psychoacoustics and how people experience sound lies that at the core of how the company creates products and interacts with their customers.
Brand Personality
Bose's story can be summed up by its slogan, "Better Sound Through Research." Its values are based on:
• "Innovation and technology that deliver demonstrable benefits to customers.
• Teamwork and collaboration that inspire our best people to stay and others to join.
• Growth to reach more customers with the benefits of our technology and to provide opportunity for our employees.
• Financial viability of the business so that we can self-fund research, innovation, and growth over the long run."
Buyer Persona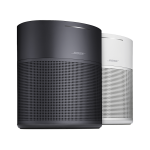 The Bose customer values engineering and technology, not flash. The Bose customer will pay more to get a higher level of performance, but on the other hand values simplicity in operation and discrete performance. The Bose customer values high fidelity and a higher level of quality, and will pay more for engineering, but in general this customer is not to be confused with the ultra high-end audiophile willing to plunk down much more to get what they perceive to be an extra level of perfection.
Demographics
Bose customers, with some exceptions, skew higher in demographics in terms of both financial wherewithal, education and profession, but are most characterized as people who seek a higher level of quality than that offered by off-the-rack headphones or speakers, making Bose products a special treat for people in any demographic when it comes to incentive, recognition and gifting programs.
Customization and Personalization
Depending on the master fulfillment company, some Bose products can be pad-printed and most can be shipped in customized boxes with personal letters.
Where to Source
Bose is sold to corporations through incentive representatives, ad specialty distributors and multiple master fulfillment companies. It is one of the few leading brands that still outsources its corporate sales to a single master fulfillment company, Incentive Concepts in St. Louis, which manages all distribution in the corporate market, but many master fulfillment companies hold Bose products in stock at corporate pricing and some can offer customization and personalization.
Contact
Bruce Bolger
BMC
914-591-7600, ext. 230
Bolger@TheICEE.org
When contacting a BMC supplier, be sure to say you are a Brand Media Specialist or calling from BrandMediaCoalition.com.
Or, contact the Brand Media Coalition for confidential requests.
---