Founded: 1970
Primary Products and Services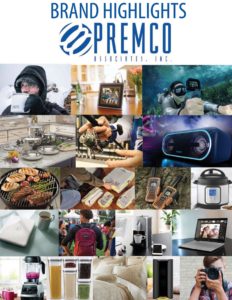 Premco is a 50-year-old family owned master fulfillment company that focuses on providing leading brands to the incentive, recognition, loyalty, promotional, and corporate amenities market.
It stocks and fulfills over 40 leading brands from its Denver, CO area location.
Click here for the general catalog.
Company Story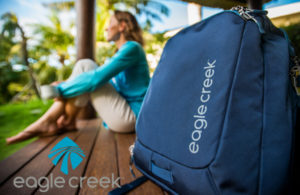 Premco has had a successful run since its start-up days as an incentive company, helping organizations profit from the power of brands for incentive, loyalty, recognition, and promotional gifting programs, and it has the resources to continue through the Covid-19 crisis.  Founded by Ed Bernau Sr. and Ed Bernau Jr. as an exclusive representative for Black & Decker, Hartman luggage and others, Premco later expanded to become a full-service master fulfillment company and moved its operations to the Denver area. It now has an 18,000-square-foot warehouse with over 8,000 different SKUs (stock-keeping-items) at any given time for the incentive, recognition, loyalty, promotional distributor and agencies its supports. Premco still offers representation to a number of leading brands.
Brand Personality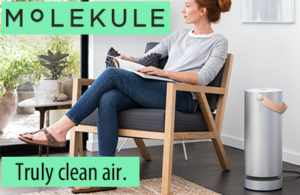 Premco is family owned and focused on its reputation. The owners believe that service is the reason that companies come to Premco and provides itself to helping clients create unique brand experiences and reward programs.
Demographics
Premco has a brand for every demographic group.
Customization and Personalization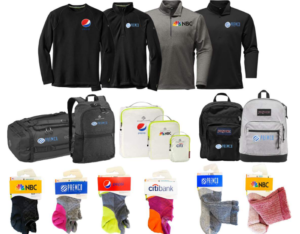 Premco now offers embroidery for select apparel brands. Click here for more information.
Reseller Policies
Premco sells through incentive, recognition, loyalty, and promotional distributors, and belongs to ASI and PPAI.
Product Lines
Bushnell, Conair, Dawa, DeWalt, Cuisinart, Canary, Eagle Creek, Dell, Instant Pot, GoPro, Jansport, Kuerig, HP, Leatherman, Majorica, Maui Jim, Microsoft, Midland, Molekule, Nespresso, Nikon, Nixon, The North Face, Oxo, Patagonia, Peacock Alley, Samsonite, Spec, Stanley, Strider, TaylorMade, Tempur-pedic, Toro, Tumi, Weber, Whirlpool,  Zagg, Zeal Optics, Victorinox Swiss Army, Vitamix.
Contact
Matt Osborn
Tel. 303-771-4224
Email: sales@gopremco.com
When contacting a BMC supplier, be sure to say you are a Brand Media Specialist or calling from BrandMediaCoalition.com.
Or, contact the Brand Media Coalition for confidential requests.
---